The psychologist
I am a Clinical Psychologist with working experience in Greece, France and the Netherlands. My professional experience lies in depression, anxiety, trauma, psychosomatic complaints, cultural integration and (sexual) identity issues. Although I have professional experience in the field of addictions, currently, I am not working with such requests due to the nature of the private practice.
I have been trained in the theoretical and practical aspects of CBT, EMDR and CRM therapies. As a professional, I continue to keep my expertise updated by following the latest conferences, trainings and by collaborating with a network of other well-respected colleagues.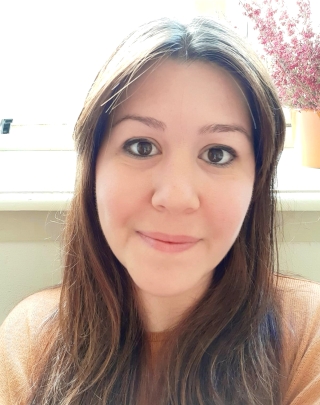 The practice
Since 2013, I run my own private practice under the name "Inscape Psychology Practice", focusing on adults, both expats and Dutch. The sessions are held in English and Greek. Some issues that can be worked in the practice are:
Life transitions and changes
Traumatic experiences
Interpersonal difficulties
Depression
Anxiety, stress-related issues and phobias
Personal identity (sexual or not)
Decision making
Future self-perspectives and personal growth questions
Creativity and Resources
Through my practice I have, also, been an associate of Leiden University (2010-2017). This collaboration was based on providing services such as teaching therapeutic courses, giving workshops and developing and providing supervision for several internship projects of the Master program of Clinical Psychology (international groups) of the university.
Style
My professional interventions vary, depending on the nature of the issue the client brings, his/hers learning pace-needs and emotional state.
With one word, my style could be called "integrative" as it is influenced not only by my basic therapy trainings but from art-therapy interventions, mindfulness and body-therapy principals, as well.
Memberships-Registrations
NIP
EMDR Hellas
For more information you can visit https://www.inscapepsychology.com or email me at inscapepractice@gmail.com